Your team working in the Cloud
Work better together, from virtually anywhere. With tools to help teams prioritize strategic initiatives, centralize corporate and project docs, and enhance collaboration, VPO makes workers more productive—and businesses more competitive.
Project Management in Office 365
Built on Microsoft's Office 365 platform, VPO offers our project management expertise and Microsoft's Cloud-based business platform. Financially backed to offer 99.9% guaranteed uptime.
Best practices tailored to your business
For over 30 years, we've guided companies on managing teams more effectively. Leverage our industry-specific templates to jumpstart your projects. We give you a starting point, and then tailor the system to fit your business processes.
Business Challenges You May Face
"We want more visibility and control over the work our people are doing."
"Nowadays our employees need to work together from virtually anywhere."
"We need to automate our business processes. We can't afford to do things manually anymore."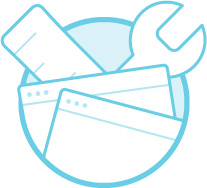 Plan, prioritize, and manage your portfolio using what-if analysis tools, project approval workflows, and presentation graphics–to keep your team informed of your progress.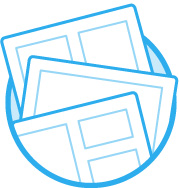 Share project documents and information with your team. Ensure that customers and partners have the latest version of any project document.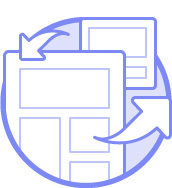 Manage projects that require a simple set of tasks, assignments, and status. Give people easy-to-use tools to quickly update their projects. Streamline manual processes by digitizing standard forms that go through a review-and-approval process.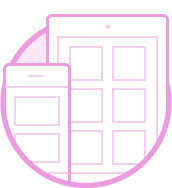 Conduct more effective meetings–no matter where various team members are working. See colleagues' presence, and ping them to get answers right away.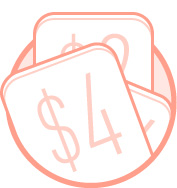 Learn from experts. We've developed Best Practices for your industry, that you can take advantage of immediately–but which we can also tailor to your individual needs.
30+ Years of Project Management Experience
We work with businesses who are looking to manage projects and people more effectively. Our customers range from engineering & construction companies to professional service organizations to manufacturing businesses. No matter which industry, our customers typically struggle with team communications, review-and-approvals, and centralized documentation. That's why we created VPO.
Learn how Yale University uses VPO to allow over 1,200 outside contractors to respond to their RFPs—by submitting them electronically through the Cloud-based system.
Learn how VPO improves the way CONSOL Energy manages over $600M in capital improvement projects by enhancing communications with their vendors and suppliers.
Learn how VPO coordinated more than a dozen independent companies working collaboratively to expand a subway system in a metropolitan area–under water.
In Construction? Watch a Demo
"We found the Tech Support offered through not only The Simplex Group but also the Vendor's website to be outstanding. Support and help responses from Laura Nee's office were quick and their assistance proved invaluable throughout the life of the project."
Gayle Stetz
"VPO makes it easy to share a large amount of information quickly with the entire project team. With today's fast-paced, multi-phase projects–quick and reliable communication and coordination is critical."
Carlo Mastracci
"VPO has provided DEI with the ability to coordinate many different functions of a $1B project seamlessly, resulting in much greater productivity and a reduction of overall project schedule and costs."
Dominick DeSalvo
What sets us apart
Get started today–quickly and easily with our proven support.
Quick and Easy Setup
Managed as a Cloud-based solution that offers subscription, pay-as-you-use pricing for unlimited projects–requiring no large up-front investment to get started.
Leverages Office 365
Utilizes Microsoft Office 365 by leveraging applications such as SharePoint Online, Exchange Online, Lync Online, Project Online, Office Online, OneDrive, and Office Professional Desktop tools.
Best Practices
Pre-built content and workflows specific to the Professional Services, Engineering & Construction, Software Development, and IT Services industries–that are proven and practiced. Content can be tailored and customized for your company's or project's requirements.
VPO combines our project management expertise with familiar apps in Microsoft Office 365 like SharePoint, Lync, OneDrive, Office Online, Project Online, Yammer, and more.
Your data is yours. You own it. You control it. Microsoft offers a financially backed guarantee of 99.9% uptime. And privacy is of the utmost importance. Their service is verified to meet requirements specified in ISO 27001, EU model clauses, HIPAA BAA, and FISMA.